Famous Peace Activists. Biography
People who have campaigned for peace. Includes pacifists, anti-war activists and those who have campaigned for nuclear disarmament.

Peace Pilgrim (1908 – 1981) In 1953 the American lady began walking across America to promote peace. She carried no money and had no organisational backing, but only wished to promote a more peaceful world which she felt had to come from an inner awakening and inner peace. "In order for the world to become peaceful, people must become more peaceful."
Émile Arnaud (1864–1921) Emile Arnaud was an ardent pacifist who helped to coin the term pacifism in the late Nineteenth Century. Arnaud codified his beliefs into the 'Code de la Paix' in 1901. He advocated humanism, charity, tolerance and non-violent conflict resolution.

Betty Williams (1943 -) Williams along with Mairead Corrigan co-founded the Community of Peace People – an organisation dedicated to promoting a peaceful resolution to the Northern Ireland conflict. She was jointly awarded the Nobel Peace Prize with Corrigan in 1976.

Muhammad Ali (1942 – 2016 ) When Ali refused to fight in Vietnam, it was a controversial decision which cost him his professional boxing licence. However, Ali's principled stance was increasingly appreciated as the war became more unpopular.

Joan Baez (1941 – ) Joan Baez was a singer-songwriter who held a deep conviction in the value of non-violence and pacifism. She was jailed on several occasions for protesting the Vietnam War. She travelled around the world to support human rights campaigns. Her music inspired a generation of anti-war and anti-racism campaigners.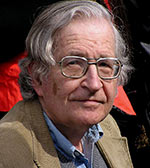 Noam Chomsky (1928 – ) American linguist, philosopher, prolific writer and political activist. Chomsky is one of the leading intellectual figures in the US – campaigning on many issues such as against the Iraq War and supporting the Occupy movements. He was arrested in the 1960s for opposing the Vietnam War.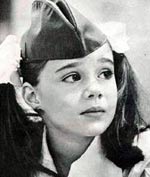 Samantha Smith (1972 – 1985) US schoolgirl. In 1982, she wrote a letter to the leader of the Soviet Union, Yuri Andropov, asking why relations between the US and the Soviet Union were so tense. Her letter was published in Pravda, and later Andropov replied. Smith was also invited to visit the Soviet Union, which she did. The visit was followed with great interest by the international media, which quoted Smith saying she found Russians to be just like us.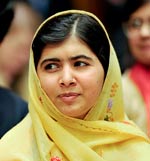 Malala Yousafzai (1997 – ) Pakistani schoolgirl who defied threats of the Taliban to campaign for the right to education for girls. She survived being shot in the head by the Taliban and has become a global advocate for human rights, women's rights and the right to education. She has sought to emphasise the peaceful nature of Islam and the respect Islam has for education.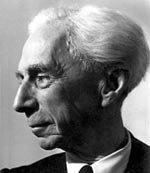 Bertrand Russell (1872 – 1970) British pacifist who campaigned against conscription. He was sent to jail for six months for speaking against America's entry into the First World War in 1917. Russell did support the war against Nazi Germany, but after WWII he joined the campaign for nuclear disarmament.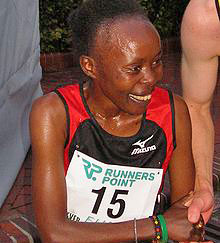 Tegla Laroupe (1973 – ) Kenya marathon runner and peace activist. Widely praised for promoting peace amongst African tribes. In 2003, Laroupe created an annual series of Peace Marathons sponsored by the Tegla Loroupe Peace Foundation.

Yoko Ono (1933 – ) US artist, musician. Married John Lennon, star of the Beatles. In the late 60s, they took part in peaceful protests against the Vietnam War. She performed with Lennon, the iconic anti-war song ""Give Peace a Chance"

Daniel Berrigan (1921 – 2016) US anti-war activist. Berrigan actively opposed the US involvement in the Vietnam War. He co-founded the Plowshares movement, an anti-nuclear protest group. He was also sentenced to jail for burning draft files.

Leymah Roberta Gbowee (1972 – ) A Liberian peace activist. She helped to found and develop the Women of Liberia Mass Action for Peace – a non-violent movement that helped bring an end to the Second Liberian Civil War in 2003. In 2011, she was awarded the Nobel Peace Prize with Ellen Johnson Sirleaf and Tawakkul Karman.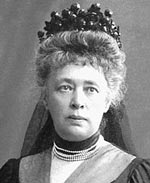 Bertha von Suttner (1843 – 1914) Czech-Austrian author and Nobel Peace Prize winner (1905). Suttner author, Nobel prize winner. She wrote an influential pacifist novel Die Waffen Nieder! ("Lay Down Your Arms!") She founded the German Peace Society and was an influential figure in the Pre-war movement to lay down arms and avoid war.

Uri Avnery (1923 – 2018) Israeli peace activist who founded the Gush peace movement and advocated talks with Palestinians and a 'generosity towards Arabs as a way to broker peace between the two peoples.

Henry Richard (1812 – 1888) Welsh MP. Richard was called the "Apostle of Peace" for his work in promoting peace and international arbitration. He was secretary for the pacifist "Peace Society" for 40 years. He helped to secure a recourse to international arbitration in the Treaty of Paris in 1856.

Mahatma Gandhi (1869 – 1948) – Inspired Indians to independence through a path of non-violence. To Gandhi, the road to the goal was as important as the goal itself.
Citation: Pettinger, Tejvan. "Famous Peace Activists", Oxford, www.biographyonline.net Published 12 August 2019.
Cultivating Peace: Becoming a 21st-Century Peace Ambassador
Cultivating Peace: Becoming a 21st-Century Peace Ambassador at Amazon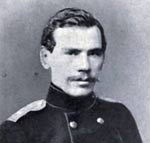 Famous pacifists – People who refused to fight and people who supported different forms of pacifism. Includes Leo Tolstoy, Albert Einstein and Mahatma Gandhi.

People who promoted world peace – People who have made a great contribution to creating a more peaceful world. Including Mahatma Gandhi, Leo Tolstoy, Malala Yousafzai Pope John Paul II and Mikhail Gorbachev.

People who made a difference. Men and women who made a positive contribution to the world – in the fields of politics, literature, music, activism and spirituality.